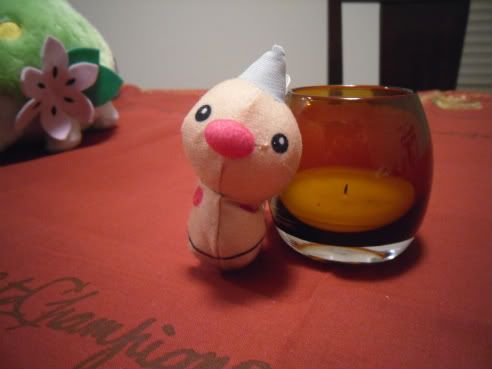 Company: Burger King/Pokemon World
Collection: Buger King Promotional Plush
Name: Mr. Weedle

HOLY GRAIL ALERT
Oh my god. This little buddy was so hard to get and if it wasn't for user Fizzycat of Pokemon Collectors he would never be mine! Such a cute little Weedle! So so cute and so so stupidly hard to find!
He was listed as Caterpie on the UK Ebay website. Fizzy middle-manned for me and now he's home on my shelf being a Weedle.
Old, Derpy and Super Super Awesome...Mr.Weedle is loved as hell!