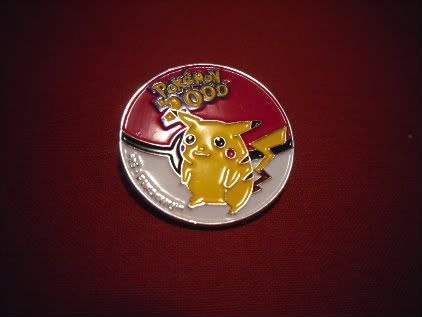 Company: ???
Collection: Pokemon 2000 Pins

Ahhhh the most common of these darling rare annoying to get pins! Sadly, I don't know very much about them aside from the obvious fact that they're a Promotional item for Pokemon 2000 and that all the original 151 got a pin! Imagine trying to collect all of them? No, don't. You'd be crazy if you did.

Sorry about the horrid photo. That's the best I could get! It's so shiny!